The insurance industry is ripe for reinvention. Plug and Play, one of the world's largest innovation platforms connecting startups with the world's biggest corporations and venture capitalists, has shortlisted REIN to present its solution to carriers and enterprise organizations at the 2019 Insurtech Selection day at the Plug and Play Tech Center in Silicon Valley.
Why REIN?
REIN has created an insurtech platform that connects online ecosystems with carriers by building constantly improving digital insurance products around evolving risks.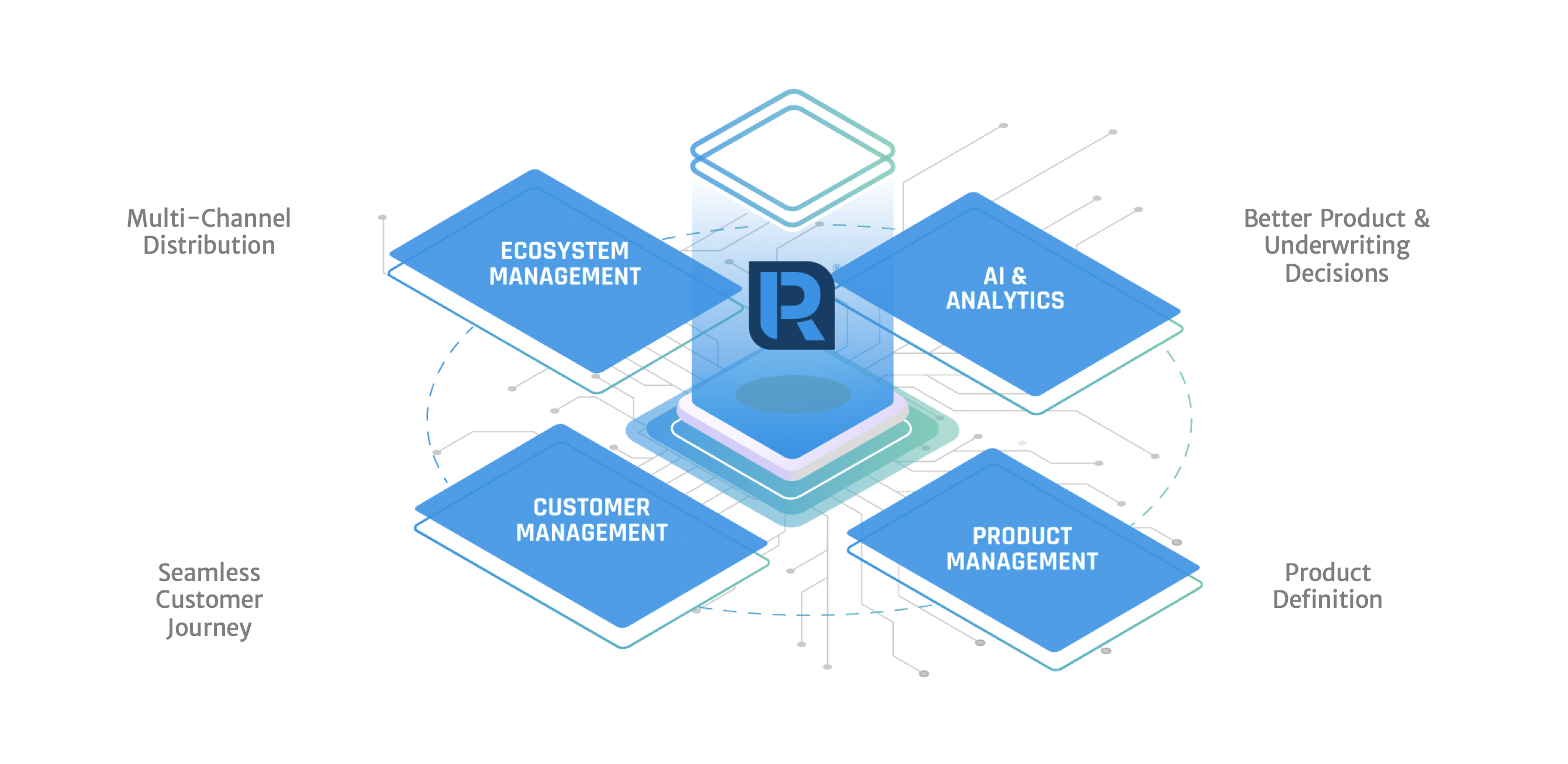 In the advent of hyperconnectivity and the sharing economy, REIN has strategically engineered a way to unlock new revenue and product opportunities. REIN's cloud-based platform empowers insurers and digital ecosystems to accelerate dynamic product creation; supports data driven underwriting; deploys and distributes new insurance products and performs end-to-end straight through processing. At a time of massive disruption and exploding risk models in insurance, REIN helps digital ecosystems and carriers build evolving risk products tailor-made to the customer and seamlessly embedded into the customer journey.
Today, REIN will present its solution to Plug and Play corporate partners including Allianz, Nationwide, USAA, QBE, Progressive and many others to explore how the REIN platform can help propel their digital strategy and AI-driven insurance efforts forward.
If you're an insurer or an enterprise organization looking for AI-driven insurtech solutions, let's start the conversation at info@rein.ai.
About Plug and Play
Plug and Play is a global innovation platform. Headquartered in Silicon Valley, we have built accelerator programs, corporate innovation services and an in-house VC to make technological advancement progress faster than ever before. Since inception in 2006, our programs have expanded worldwide to include a presence in over 20 locations globally giving startups the necessary resources to succeed in Silicon Valley and beyond. With over 10,000 startups and 280 official corporate partners, we have created the ultimate startup ecosystem in many industries. We provide active investments with 200 leading Silicon Valley VCs, and host more than 700 networking events per year. Companies in our community have raised over $7 billion in funding, with successful portfolio exits including Danger, Dropbox, Lending Club and PayPal. For more information, visit www.plugandplaytechcenter.com.