Over the past 10 weeks, 7 startups selected for Volvo Financial Services' inaugural iLabX accelerator pulled out all the stops to develop unique programs and solutions that can add massive value to VFS dealers and customers.

REIN was admitted to iLabX under the financing the next generation of transport solutions category, which seeks to address changing customer needs and behavior in the advent of new technologies like connectivity and automation.
On May 2nd, the accelerator drew to a close with Demo Day, where all participating teams showcased their solutions within mobility, blockchain, artificial intelligence and insurtech. Our team's main focus at iLabX was to leverage the REIN platform in developing a proof of concept for an intuitive, data-oriented platform that could improve the insurance experience of Volvo and Mack customers.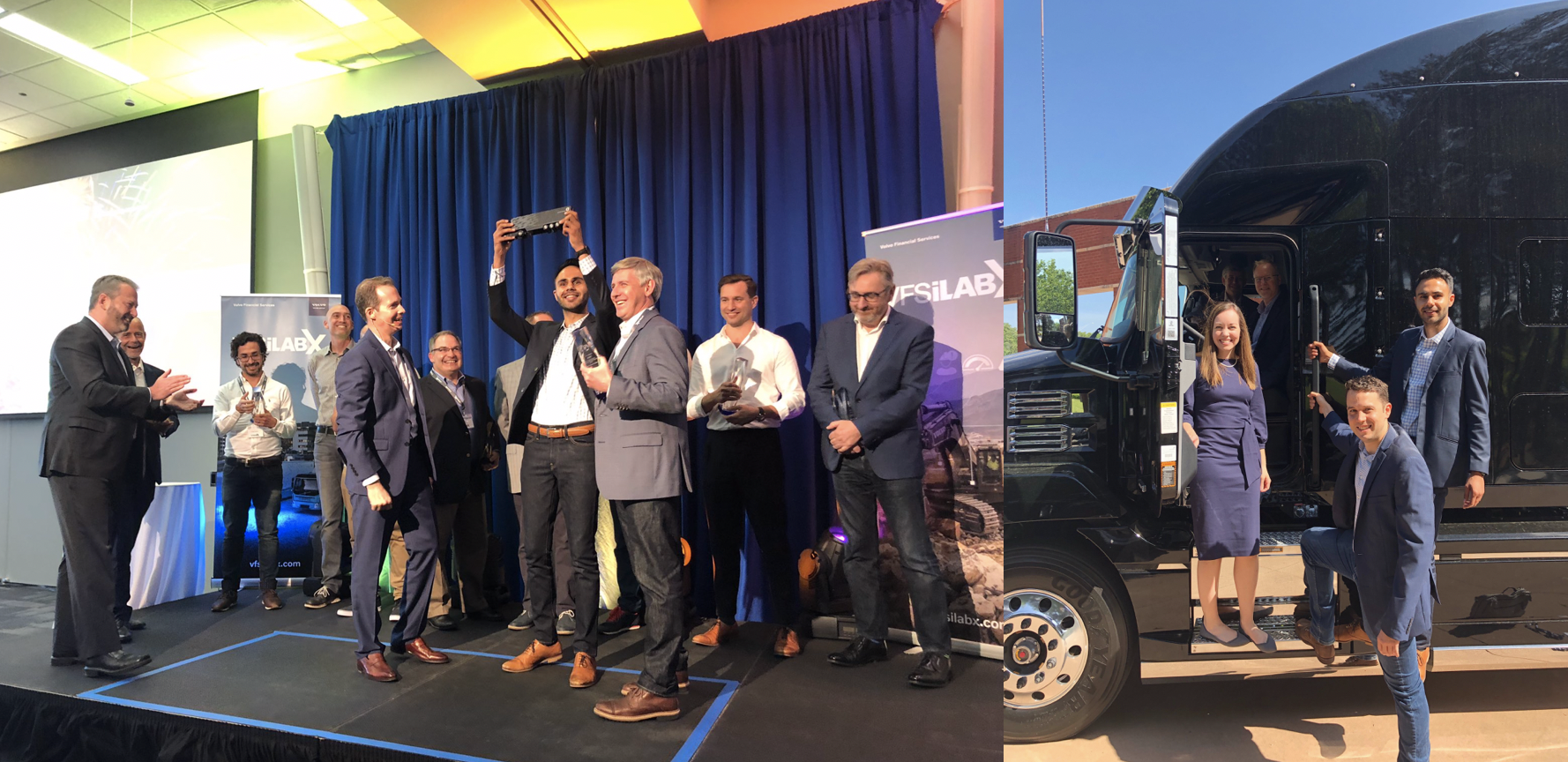 For 10 weeks, we worked hard under the mentorship of our two sponsors, Mike McMahon (CEO of McMahon Truck Centers) and Marcio Pedroso (President, Americas Region at Volvo Financial Services).

"iLabX has been an amazing experience for REIN. We're grateful and honored to have worked alongside VFS and the Volvo Group in creating an impactful insurance solution. Thank you to VFS and LMarks for taking us along the ride. We look forward to what's ahead." — Christopher Dean, CEO at REIN



To learn more about REIN and how we can work together, visit REIN.ai or follow us on Twitter at @REINinsurtech.